This time of year calls for quick and warming meals, and a hearty soup is a great way to go at lunch time. I don't have a soup maker or anything, and I'm by no means an expert cook, but I'm getting better at adapting recipes and making them up, so when I fancied tomato and lentil soup, that's exactly what I did.
Ingredients:
1 tin chopped tomatoes with pepper and chilli (Lidl c 45p)
225g red split lentils.
1 1/4 pint water.
(Peeled and chopped) onion.
This is based on a quick lentil soup recipe in Rose Elliot's Mother Baby and Toddler book. Basically in that, you cook the lentils in water until they're soft. Which is good. The first time I tried this though, I put the tomato in at the beginning and it turns out that lentils take *forever* to cook in tomato. So instead of doing that, I'm going back to the basic way.
Fry your onion gently in a little butter until soft. I do this in the big pan I'm going to cook the whole thing in – less washing up 😉 Add the lentils and water, cook until soft – 15-20 minutes depending on how old your lentils are.
Add the tomatoes, stir through, cook for another 5-10 minutes.
If you want to be fancy, you could take half the soup out and blend it, then stir back in. Me, I quite like soup with a bit of texture, so I just eat as is.
Quick, easy, the chilli gives it a bit of kick. Season with salt and pepper to taste, devour with a bread roll. If you aren't into chilli, you could try one of the others in the Lidl range – there's a very nice tomato and basil which I often use as the base of bolognese sauce, or one with herbs, which is great for pizzas.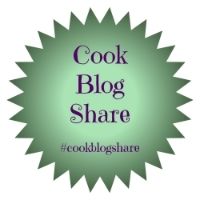 A Mummy Too recipe of the week